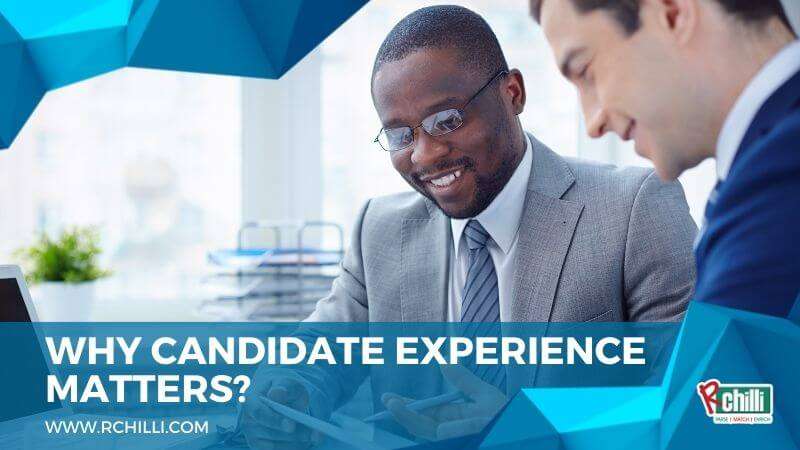 Do you want to hire quality candidates? Do you want more candidates to visit your career page? And lastly, would you like to win the talent war?
Your dream of having a perfect recruitment process can become a reality if you focus on the right factors. It's a candidate-driven job market. You no longer choose a candidate. It is the candidate who picks you. Thus, it becomes necessary for you to improve your candidate experience right now.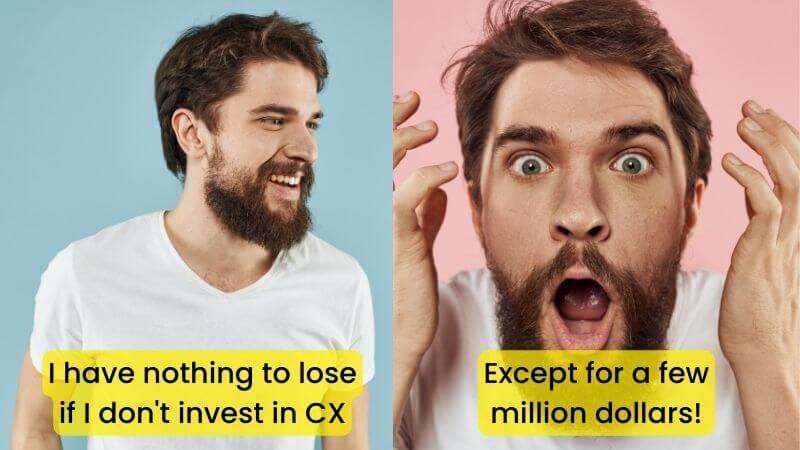 What happens if the organization does not invest in a positive candidate experience? It can lose millions of dollars each year due to a poor candidate experience. Candidates are twice as likely to recommend the company or become a customer themselves if they have a positive experience.
What is candidate experience, and why does it matter?
This popular catchword is one of the most crucial aspects of attracting talent. Candidate experience is how a candidate perceives your hiring process while they experience it. The emotions, whether good or bad, are the deciding factors in their decision to apply to your company or accept your job offer.
This term includes all the interactions and engagements you make with a candidate during the hiring process. Examples of these interactions are your career site, social media, job postings, interviews, etc.
Recruiters are beginning to focus their efforts on providing the best candidate experience throughout their journey since there are so many touchpoints with candidates. Imagine what would happen if your potential candidates were interested in the future job positions of your company! You will already have a talent pool for future roles. This is the power of positive candidate experience.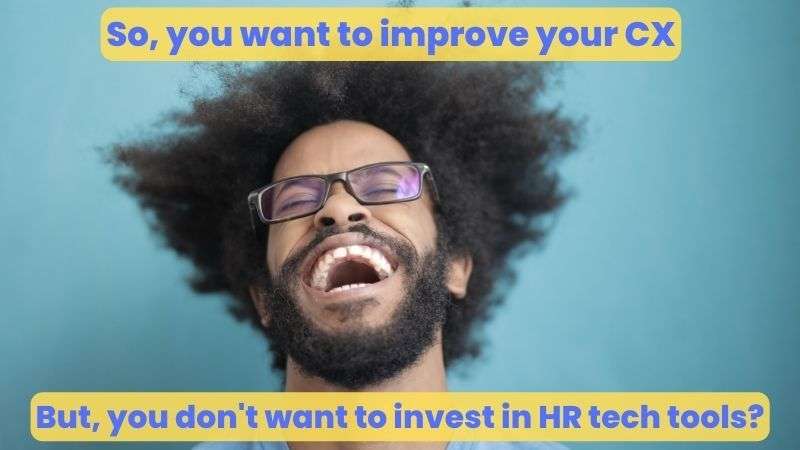 Top 3 benefits of a good candidate experience
Below mentioned are the top three benefits of a positive candidate experience:
Attract a better talent pool: There are several challenges attached to the recruitment process, like candidate ghosting and losing candidates to competitors. With a strong candidate experience strategy, you ensure that more competent candidates remain in your selection pipeline. Consequently, you have a better talent pool to choose from.
Increases ROI: Engaging in tasks that enhance candidate experience will make your recruitment process more effective. If the candidates have a positive experience during the hiring process, the resources invested in the process yield a better ROI.
Enhances your employer brand: It is well-known that candidates perform considerable research about a company before they apply. Employer branding is directly related to candidate experience; therefore, your employer brand will gain from a positive experience.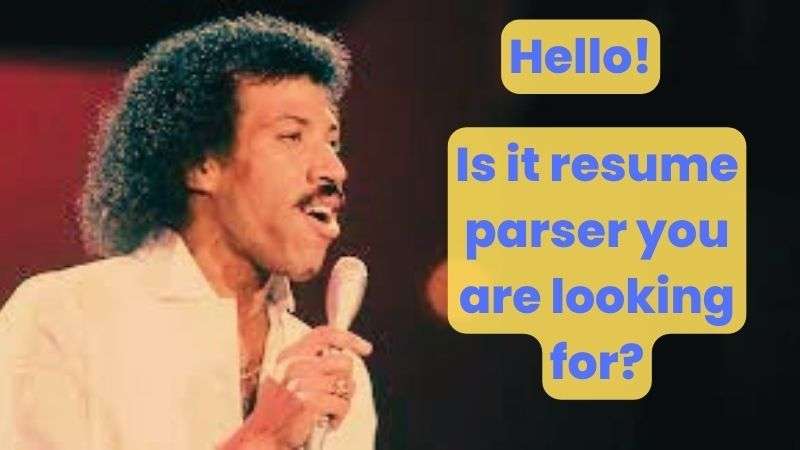 Top 3 tips to improve CX
Is there a way to accomplish the points mentioned above? A candidate's perception of the recruitment process starts early with a job posting. Here are a few ways to ensure that the candidates undergo a positive candidate experience:
1. Clear and sorted job description: Do you know what attracts the candidate to the open position in the first go? What makes them apply for the job? It's your job description. A candidate looks for a clear and accurate explanation of the job and responsibilities. They also want to know about the perks, salary, and other benefits. Therefore, as a rule of thumb, you must disseminate the required information in your job description.
2. Invest in HR tech tools: Automation can save a company time getting to know candidates better and building relationships. HR automation solutions can automate the manual resume data entry process and help the recruiter focus on other relevant tasks.
When the candidates visit your career page, it is the right time to take hold of them. If you make them fill out lengthy job applications, they will not take a moment to leave your website. Here's a pro tip to ensure that your career page is inviting; shorten the form lengths and don't drive the candidate away by asking repetitive information regarding age, qualifications, and previous work experience.
Is your application form very lengthy? Have you invested in some advanced HR tech tools to provide a world-class experience to the candidate? Download the FREE eBook on candidate experience and leverage HR Technology to enhance CX.
Take the help of AI to meet this challenge. Using a resume parser, the candidate will upload his resume, and the parser will extract the data from the candidate's resumes and save it in 140+ data fields. Additionally, the candidate will get matching job recommendations with the RChilli search and match engine.
3. Make your website mobile optimized: Allow the candidates to apply for a job from their mobile. A website responsive to mobile will generate more traffic.
How does RChilli help in delivering a positive CX?
With its innovative HR tech solutions, RChilli is leading the recruitment industry. Our parsing, matching, and data enrichment solutions enable companies in 37+ countries to compete in the global recruitment market.
By employing solutions such as resume parsing API, search and match, and taxonomy, recruiters, enjoy harnessing rich and structured CV data and providing a positive candidate experience.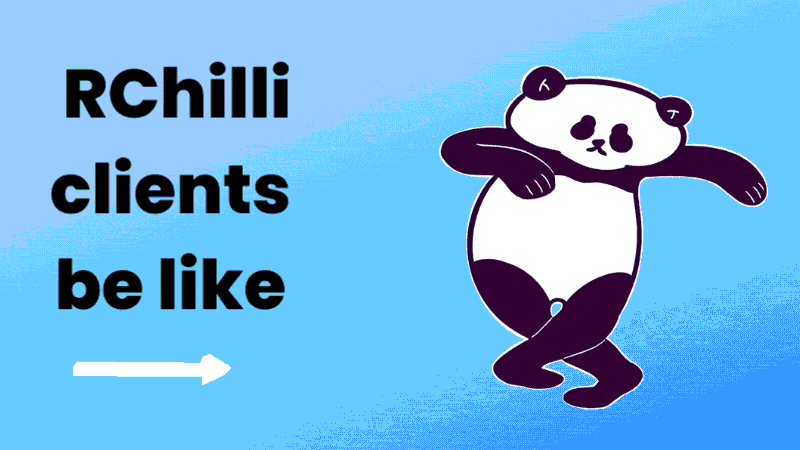 Conclusion
Every stage of the recruitment process should be optimized, regardless of the organization's size. It's not an option to have a solid candidate experience strategy; it's a must. Advanced HR tech software can automate the lengthy form filling into a single-click process, a vital element of creating a great candidate experience.
Do you want to know how AI-powered solutions can help you deliver a positive candidate experience? Join RChilli's incubator program now for as little as $150.